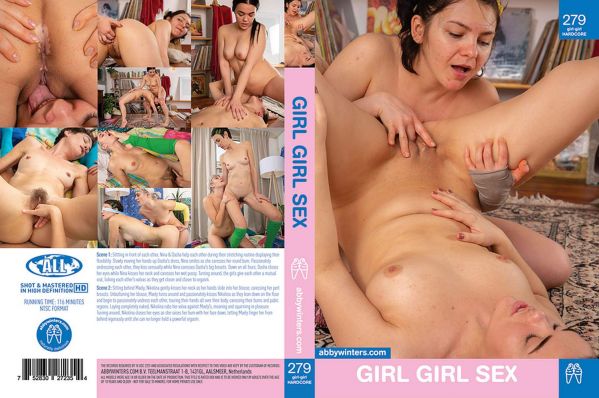 Released: 2019
Stars: Dasha D., Maely, Nikolina, Nina
Categories: All Girl / Lesbian, European, Facesitting, Fingering, Foot Fetish, Hairy, International, Rimming, Small Tits, Tribbing
Description
Sitting in front of each other, Nina & Dasha help each other during their stretching routine displaying their flexibility. Slowly moving her hands up Dasha's dress, Nina smiles as she caresses her round bum. Passionately undressing each other, they kiss sensually while Nina caresses Dasha's big breasts. Down on all fours, Dasha closes her eyes while Nina kisses her neck and caresses her wet pussy. Turning around, the girls give each other a mutual oral, licking each other's vulvas as they get closer and closer to orgasm.
Sitting behind Maely, Nikolina gently kisses her neck as her hands slide into her blouse, caressing her pert breasts. Unbuttoning her blouse, Maely turns around and passionately kisses Nikolina as they lean down on the floor and begin to passionately undress each other, touring their hands all over their body, caressing their bums and pubic regions. Laying completely naked, Nikolina rubs her vulva against Maely's, moaning and squirming in pleasure. Turning around, Nikolina closes her eyes as she raises her bum with her face down, letting Maely finger her from behind vigorously until she can no longer hold a powerful orgasm.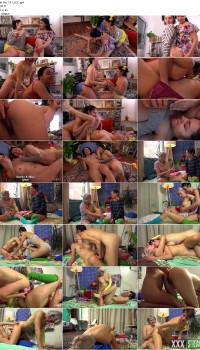 2:11:51 | 856×480 | mp4 | 2016Mb